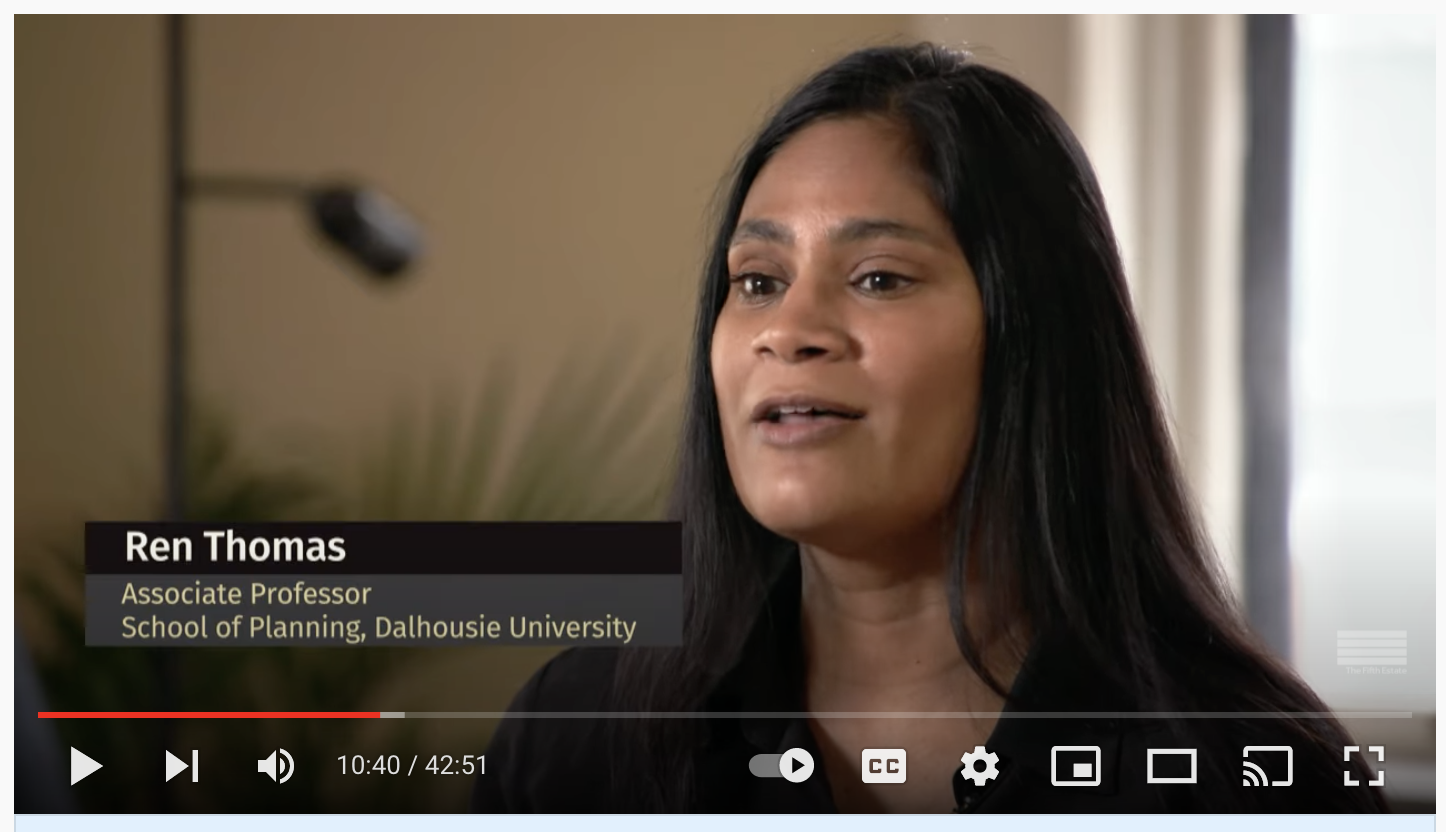 Canada's rental housing crisis: Fifth Estate
We've all heard stories about the rising rental cost, evictions, and homelessness in Canadian cities in the past decade or more. For many mid-sized cities, this crisis has only reached them in the past few years: Halifax was affordable until the growing economy drew more immigrants and inter-provincial migrants around 2008. Since COVID-19 hit our cities have gone into crisis mode, with very few protections: emergency acts may have allowed some provinces to halt evictions temporarily, but renters are generally very poorly protected against eviction and unreasonable price increases. While this isn't a new issue, an interview with CBC's Saman Malik last year illustrated to me how little the average Canadian knows about this story. Fifth Estate decided to do an in-depth piece on the rental housing crisis.
The episode (season 47, episode 14) is entitled "Priced Out: Canada's Rental Housing Crisis". The Priced Out series explains why we are paying more for everything, from child care to fuel to housing, often focusing on average Canadians and how little prices relate to current wages or the rate of inflation. We all know wages have been stagnant since the 1980s but the prices of consumer goods, and more disturbing, the cost of food, has increased tens of times beyond any gains in income.
Journalists Saman Malik and Shaina Luck explored the reasons behind rent increases and loss of affordable rental units seen in mid-sized Canadian cities like Hamilton, Halifax, Brantford, and Yellowknife. The episode focuses on regular renters (a retired pensioner who is still employed, a student seeking housing for a work term up north, and two families with children) who are struggling due to rent increases and the need to find something–anything–within their price range. Thanks to these people who were willing to share their often emotional journeys trying to find housing. Private sector, tenant advocacy, and scholarly experts in the field, including Dr. Martine August (Assistant Professor, University of Waterloo) and myself, are also featured. While landlords and private sector agencies argue that they must raise rents to keep up with building maintenance, scholars and tenant advocates argue that many increases are disproportionate to the cost of necessary maintenance, and are instead aimed at displacing sitting tenants. With the growing financialization of rental housing, including the rapid purchase of low-end rental buildings by major international Real Estate Investment Trusts (REITs), this leaves low-income renters without many options.
Check out the episode on Youtube or CBC Gem.