New position at the University of Oregon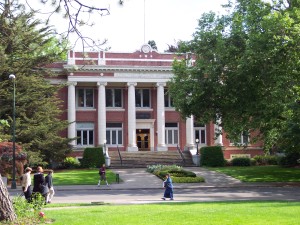 I wanted to post an update to let all my regular readers know that I'm now a Visiting Assistant Professor at the University of Oregon in Eugene. I'll be teaching research methods/research design, sustainable transportation, intro to planning, housing policy, and land use policy this year, as well as advising Masters students in the Department of Planning, Public Policy, and Management. I'll be in Eugene until June 2016.
Expect to see some posts about Eugene's EmX rapid bus system, high rate of cycling, and small town charm in the near future!