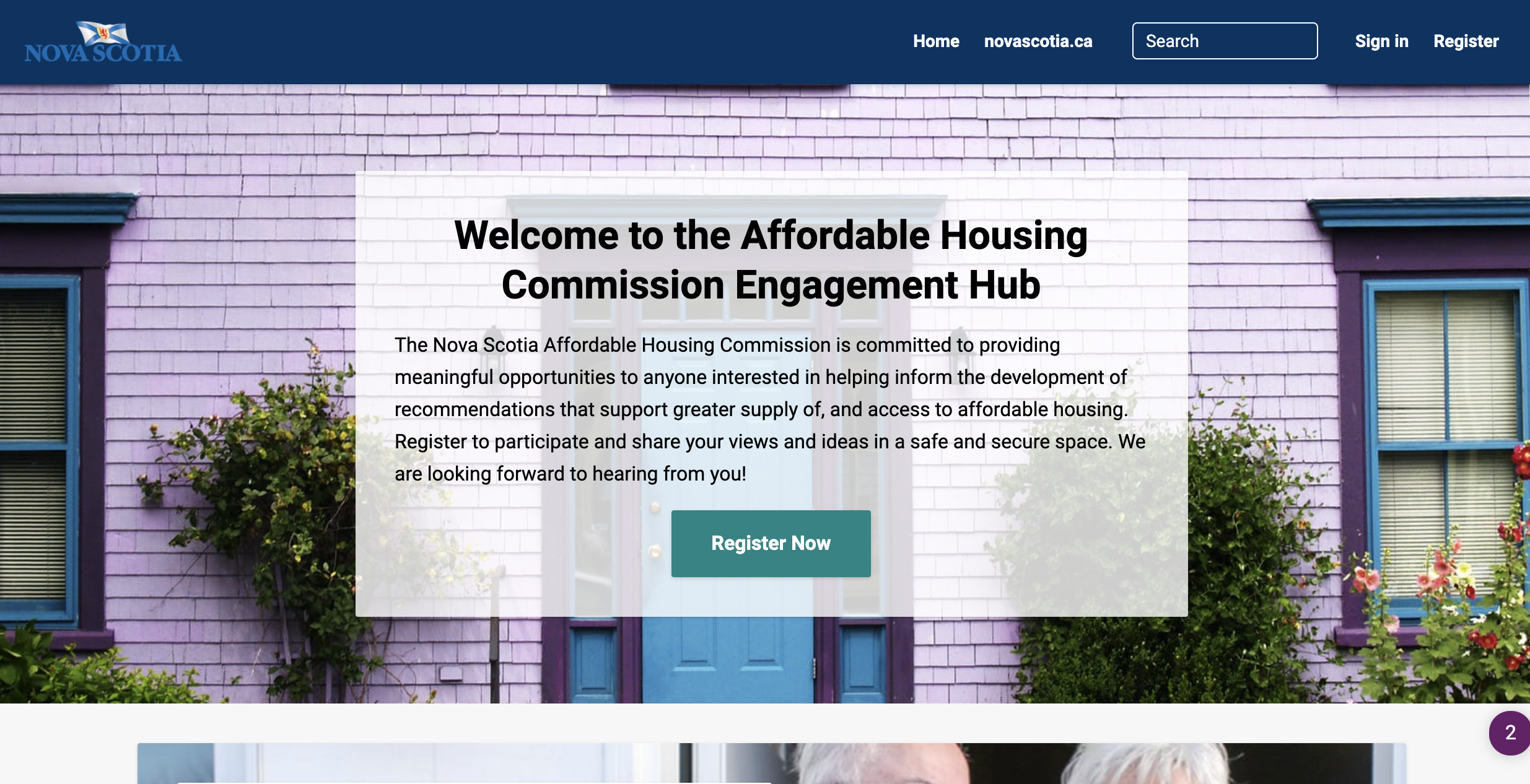 Nova Scotia Affordable Housing Commission launches engagement portal
As most of you know, I'm co-chairing the NSAHC with Deputy Minister Catherine Berliner, supported by staff at the Department of Municipal Affairs of Housing. Today, we are pleased to let you know that we are seeking public input to help inform the Commission's recommendations. The commission was established in November 2020 to work with experts and stakeholders across the province to examine the current state of affordable housing and make recommendations about affordable housing strategies and actions.
The commission wants to hear about your stories for change as a housing stakeholder and invites you to contribute ideas on what actions could be taken to increase the supply of, and access to, affordable housing.
Your input will also help shape future policy decisions for Nova Scotia's Housing Action Plan 2022-2025 under the National Housing Strategy. Please visit our online engagement hub at www.NSaffordablehousingcommission.ca and learn more about the work of the commission and upcoming virtual community sessions. We invite you to register to use various online tools and subscribe to receive regular updates.
There are also several other ways that you can share your comments and ideas.
By email: Send us your suggestions on affordable housing initiatives that you think could work in Nova Scotia: affordablehousingcommission@novascotia.ca.
By mail: Nova Scotia Affordable Housing Commission, c/o Mr. Stephan Richard, Maritime Centre, 14th Floor North – 1505 Barrington St, PO Box 216, Halifax, NS, B3J 2M4
By telephone: 1-833-743-0777: leave us a message describing how we can increase the supply of, and access to, affordable housing across Nova Scotia.
All written submissions will be accepted until April 16, 2021 (4:30pm). Thank you for your interest in the work of the Affordable Housing Commission and please share this information with your network.