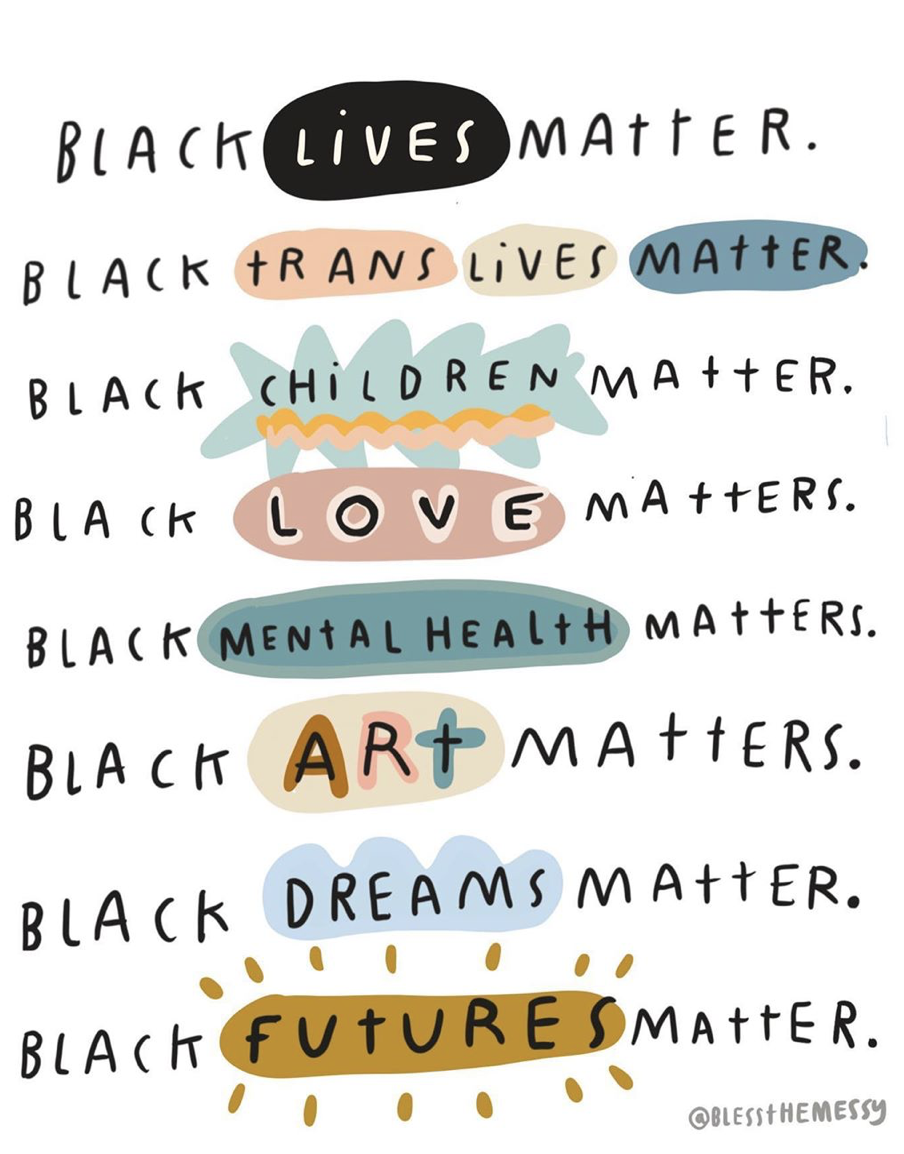 In light of the protests surrounding the death of George Floyd, peaceful actions, more violent ones, and vigils have rocked both US and international cities. For Canadians who claim that we don't have racism here, this week has been an eye-opener. But as I've written in earlier posts, daily microaggressions are typical for any Canadian who doesn't look white or who speaks with an accent. Racism and discrimination against our Indigenous communities is tied in with the foundations of Canada, one reason that so many objected to Canada 150 celebrations.
CTV news ran a piece today, "'Many different shades': Canadians share their experiences with racism", by Brooklyn Neustaeter. She draws upon interviews from Charlyn Nono, Victoria Hall and Jerome Rono, Briana Green-Ince, Harjit Sajjan, Nicole Jackson, Sheila North, Ahmed Hussen, Khari Jones, Chika Oriuwa, George Swaniker, and myself. Each of us details ways in which we have struggled with racism, from Nono being accused of kidnapping her own daughter, to Jones receiving death threats, to suggestions that Oriuwa didn't deserve to be valedictorian of her graduating class.
Racism is a problem with no easy solution, because to accept that all people are equal and should be treated with respect is impossible for any ruling class. Here in Canada, the US, and many European countries the ruling class is the white elite. But every country has some form of elitism and class structure, whether it's India, China, Senegal, Indonesia or Japan. Can we honestly say we can do away with these structures, whether they're in government, the health care system, policing and security systems, or our education system?
Universities, like governments, were off limits to the lower classes until governments began to subsidize them and student loans became easily accessible. In many countries, it's impossible to become a university professor, government employee, or elected official unless you come from the right geographical area or family tree. Proportional representation of Black, Indigenous, and People of Colour is impossible in these institutions without ceding power through enforced strategic hiring and retention of BIPOC. We have support for African Nova Scotian and Indigenous students at Dalhousie now, but not for visible minority students, and no support for faculty or staff who are members of these groups. Student evaluations of teaching, which hundreds of studies have been proven to be race-biased and gender-biased, are still used to deny BIPOC and female faculty members tenure and promotion. Jason England and Richard Purcell's experiences as black professors at Carnegie Mellon University show how common it is to be discounted and demeaned in academia and how little universities' statements of supports mean when they don't include demands for justice.
Systemic changes are occasionally introduced by institutions or organizations. But because governments, universities, health care organizations, and municipalities (including police departments), are usually stable entities, it often takes a lot of political pressure to change them. And this is where we will see justice for people like George Floyd, Ahmaud Arbery, Breonna Taylor, Sandra Bland, Trayvon Martin, Michael Brown, and so many others. In Canada, the RCMP and local police have launched many inquiries that have resulted in jail time for the officers for manslaughter, use of excessive force, and assault. Just last week, 26-year-old Chantel Moore, a young Indigenous woman from Vancouver Island, was shot and killed by a police officer during a wellness check in New Brunswick. The voices of activists are critical in bringing these cases to the courts, because we cannot rely on institutions or organizations with racist foundations to cede their authority.
Planning is rooted in the protection of property rights for land owners, and it has a history of displacement, denial of basic services, and locating harmful facilities like oil refineries in BIPOC communities. James Brausell at Planetizen wrote a piece summarizing what urban planners have been writing about planning and race in the past week. Among these are observations that black people are clearly unsafe in urban spaces, invisible in areas like planning for bike lanes, targeted during COVID-19 lockdowns and not considered in the redesign of post-COVID spaces. Brausell also mentioned some solid equity-building guidelines for communities to use, including Boston's Anti-displacement Toolkit and Toronto's Residential Apartment Commercial zoning.
I teach my students that planning has the power to improve communities, but that changes doesn't always come from above. Often, it needs to come from the people who have themselves experienced the violence, the oppression, the chaos, the injustice. They alone have the experience to shape a more just future, so it's time that institutions and organizations listened, implemented policy and program changes, and incorporated penalties for those who break rules. Justice is always hard-fought.
Black Lives Matter Canada leads activism on governance, policing, and education
Leave Out Violence (LOVE) Nova Scotia is a violence prevention and intervention program for youth
Black Illustrations designs images to use in your tech project
Black Boys Code teaches young men of colour to create digital apps
Witness helps people use video to defend human rights
EmbraceRace helps parents talk to their kids about race
National Association of Black Social Workers (Nova Scotia) contributes to the health and well-being of African Nova Scotians
Hope Blooms works on food security, community inclusion, and education in Halifax