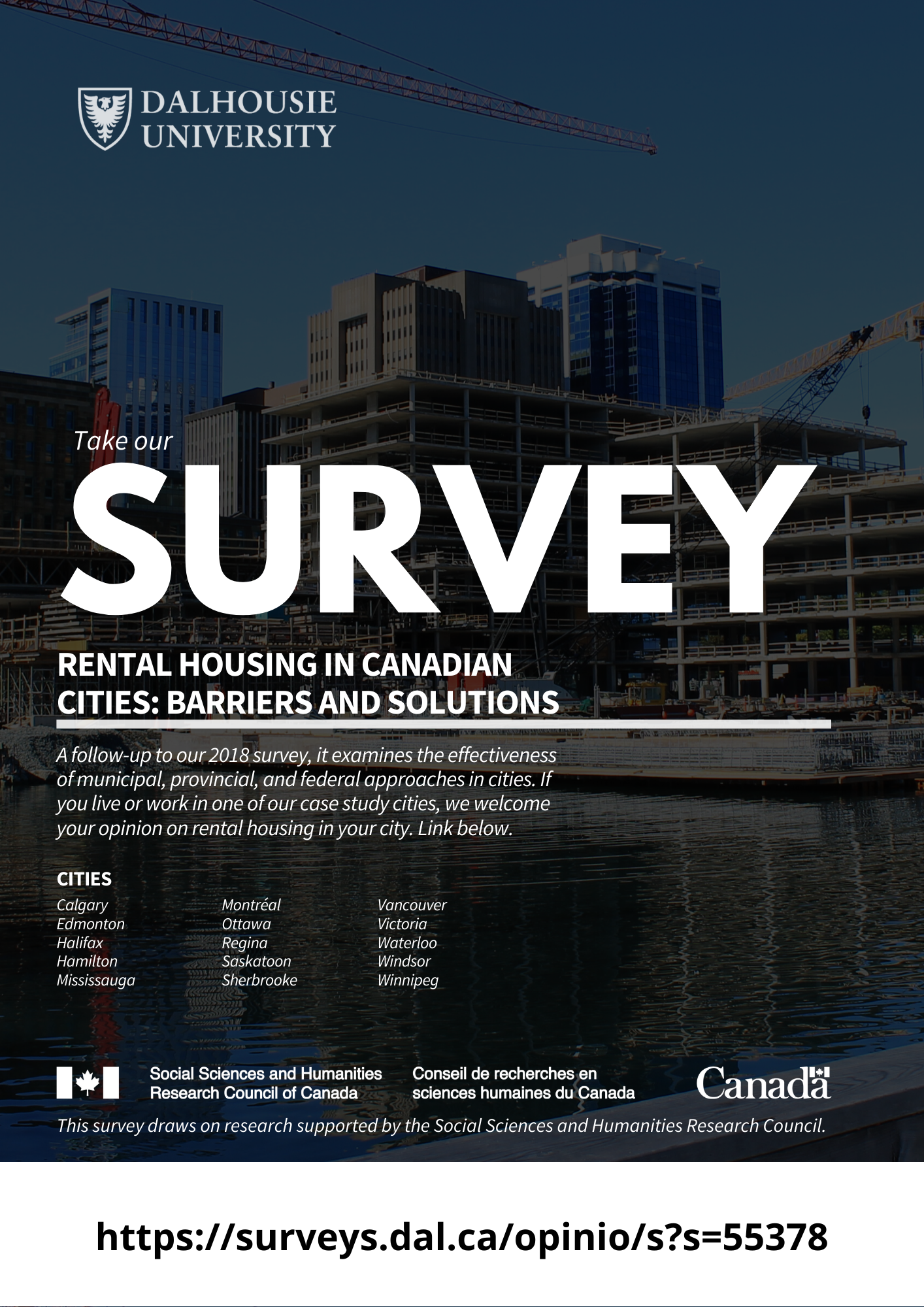 Help us evaluate your city's rental housing approach!
As part of our SSHRC-funded project, Rental housing in Canadian municipalities: Barriers and solutions to implementation, we're running our second survey for planners, developers, housing organizations who are involved in rental housing protection and implementation. We've used the findings from Phases I and II of the study to hold policy learning workshops in Halifax and Ottawa, and to test this second survey tool. It asks you to evaluate how your city's approach to rental housing, using both five-point scale and open-ended questions, and will help us understand which of the factors identified in Phases I and II (e.g. relationships between the stakeholders within a region, strong ties between provincial and municipal programs) are the most critical for rental housing.
If you live or work in our 15 case study cities, click on the link (or on the image below) to tell us how your city is doing on rental housing! We would love to hear from you by July 31, 2020.