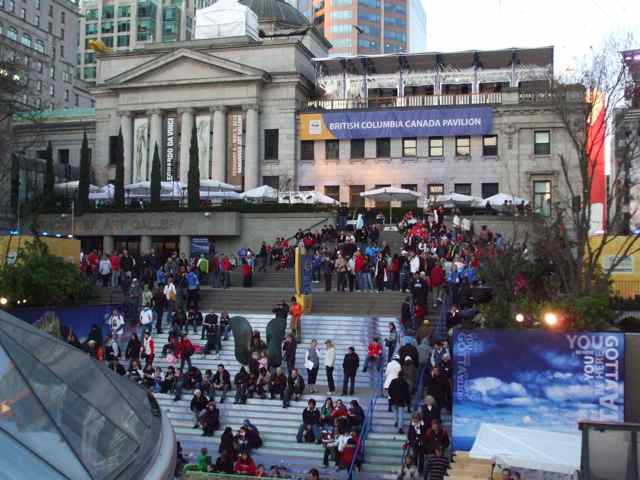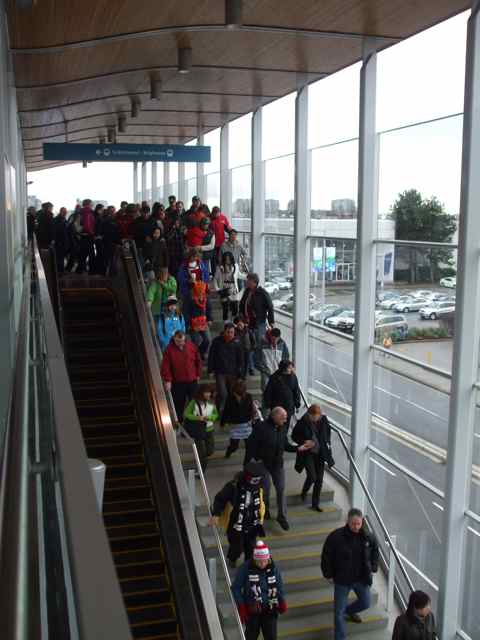 After all the media hype and local anti-Olympic sentiment, Vancouver is enjoying a rare opportunity during the 2010 Games. Not only does the city get to experience a real urban vibe as tens of thousands of tourists have flooded the streets, but it's also experiencing another rare phenomenon: very little car traffic and extra service on transit routes. These changes have created a very different feeling as the city celebrates Canadian and international achievements in sport.
TransLink staff, as well as City of Vancouver staff and the folks at Metro Vancouver have been busy planning transportation alternatives for tourists, spectators, media and athletes for many years, all in preparation for the 16-day Olympic and 10-day Paralympic Games. Some of the big-ticket items are well-known: the Canada Line from downtown to the airport and the Bombardier demonstration streetcar linking Granville Island and the Olympic Village.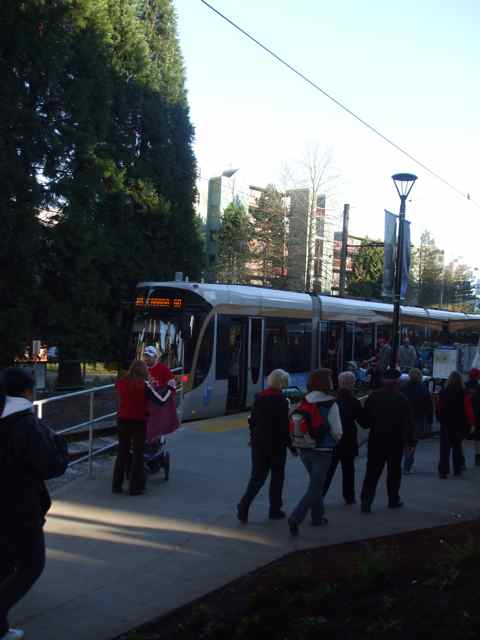 The Canada Line, which was saw ridership of 100,000 per day before the Games, saw 200,000 riders last Sunday. TransLink's overall ridership has already reached 1.5 million per day: not bad for a region that normally has 1.8 million residents.
But there are also lots of lesser-known initiatives that have gone a long way towards making this a very sustainable Games: increased transit service on routes serving the venues, no parking at most venues, and bike sharing at some venues like the Richmond Olympic Oval.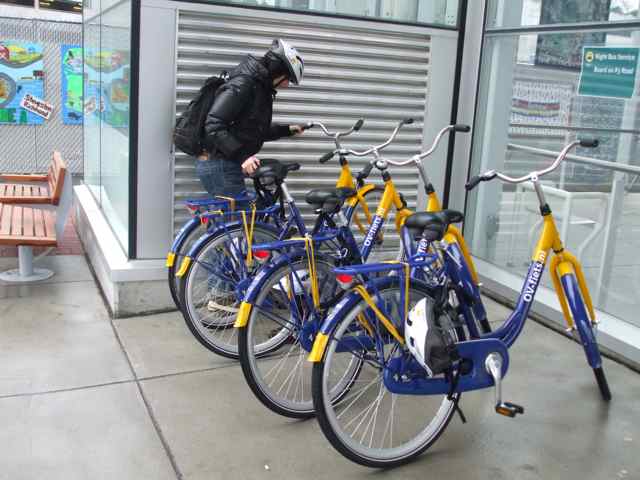 Streets adjacent to most venues were closed to all vehicular traffic, including Wesbrook Mall on the UBC campus, which is hosting women's hockey at Thunderbird Arena.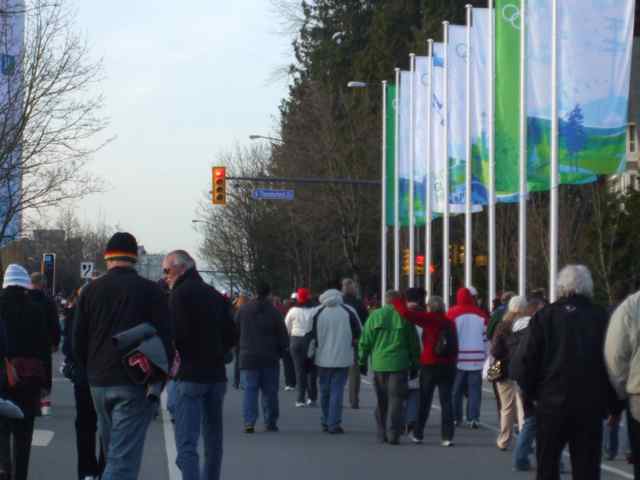 There are special "Olympic lanes" on city streets dedicated to transit and vehicles transporting athletes, media, and officials. Robson Street was initially closed between Howe and Granville, but this was extended to Bute and Beatty Streets; Granville Street is closed between Smithe and Cordova Streets. The energy of the crowds in these main downtown streets is amazing, and there is a lot of added pedestrian interest, including a lantern display on Granville Street. The number of cars entering the downtown peninsula has dropped 30% since the beginning of the Games on February 12th, while over 4,000 cyclists per day cross the Cambie, Burrard and Granville Bridges into downtown.
In addition to this, Cultural Olympiad concerts and events have been happening all over the region, from Our Lady Peace playing a free concert at Richmond's O-Zone to a 24-hour outdoor art gallery at the Surrey 2010 Celebration Site. These events were planned to begin in January until the end of the Paralympic Games on March 21, 2010. Because there's so much going on in each municipality, local residents can actually get involved in the Olympics and its related events without making the trek downtown.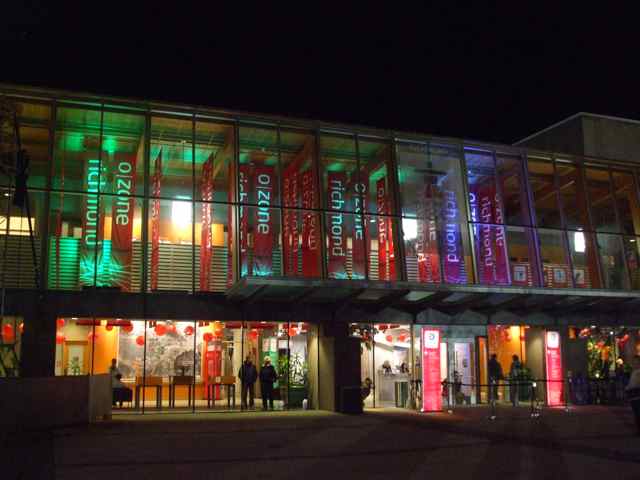 Many Vancouverites, anticipating intense crowds and traffic, actually left the city during the Games. This likely means that there are more non-residents than residents in the City of Vancouver at the moment. In addition to this, some workplaces are closed, and UBC and SFU both have a two-week Reading Week to cover the Games period. The absence of this regular commuting traffic has likely contributed to higher transit ridership and much faster travel times. I took the #44 express bus from UBC to downtown on Friday at rush hour, and was at Robson Square in 15 minutes, a trip that normally takes half an hour.
The question is, why can't we do this year-round? Keep the Olympic lanes as transit-only lanes; decrease parking in the downtown core, along our main streets and at key destinations; and increase transit service. Most locals would love to see pedestrianized zones on Robson and Granville in the core area of downtown. Of course, the vast number of tourists in the city and the energy that comes along with such a major sporting event will not persist past February 28th (Olympics) and March 21, 2010 (Paralympics). It's been a fantastic 16-day party, truly a defining moment for Vancouver and for Canada.