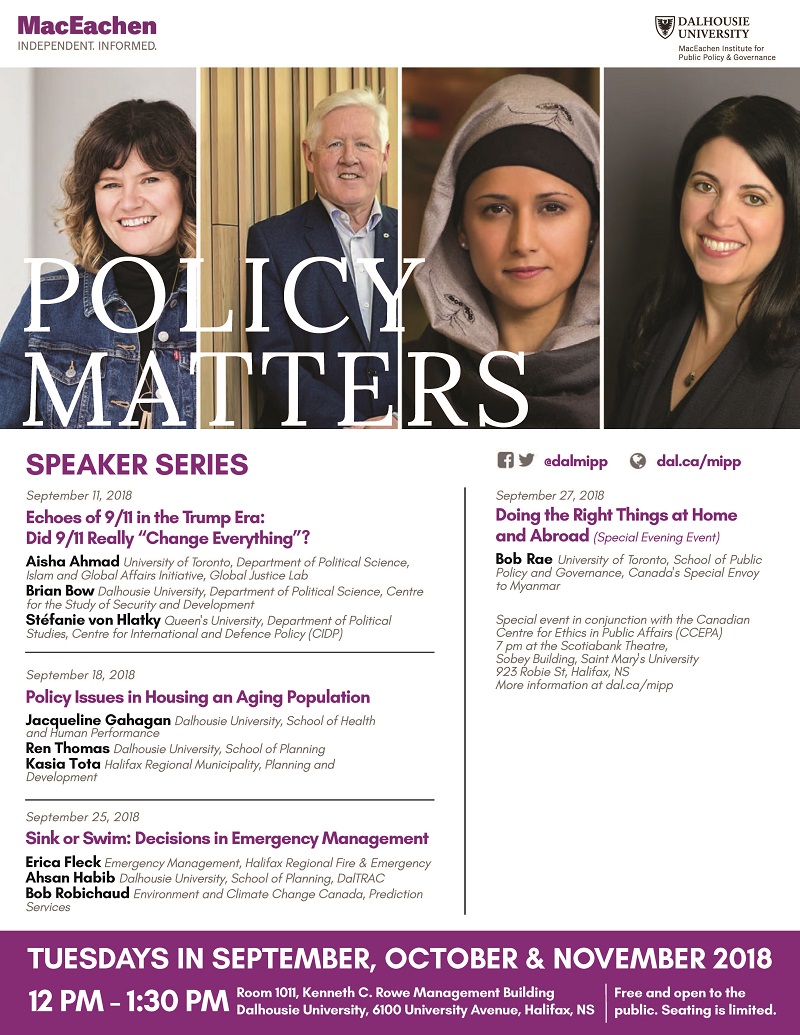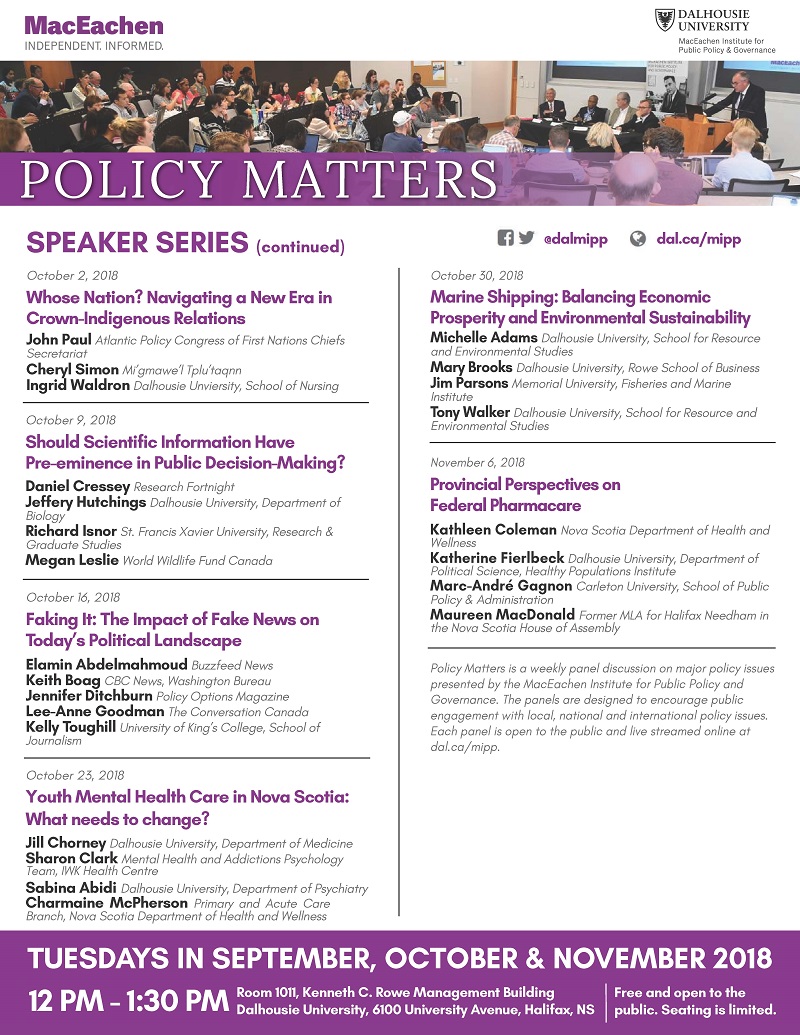 As a Founding Fellow in the MacEachen Institute for Public Policy and Governance, I'm pleased to announce our fall speaker series at Dalhousie. Each of the "Policy Matters" panel discussions features experts from Nova Scotia and further afield. Topics range from emergency management to public affairs, Crown-Indigenous relationships to provincial-federal pharmacare issues. If you have an opinion on President Trump, you'll want to check out the Sept. 11th panel on "Echoes of 9/11 in the Trump Era" and "Faking it: The Impact of Fake News on Today's Political Landscape." Or just come out to see Bob Rae speak on Sept. 27th!
I'm a speaker in the Sept. 18th panel on policy issues in housing an aging population. We'll be discussing some of the challenges in Nova Scotia, where most of our towns and cities are facing this demographic shift.
Check out these posters for all the details!