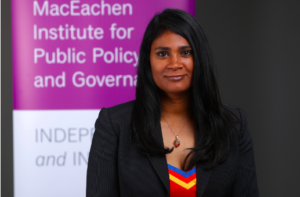 I'm pleased to announce that I have just been appointed a Founding Fellow of the MacEachen Institute for Public Policy and Governance. The MacEachen Institute aims to bring together people in the public, private, and non-profit sectors to develop policy solutions to pressing problems in society. The Institute is named for Allan J. MacEachen, who was influential in the development of some of Canada's key social programs and policies, including reforming labour law and minimum wage as Minister of Labour in the 1950s and guiding the development of the Medical Care Act (1966) as Minister of National Health and Welfare.
The MacEachen Institute was founded in 2015, and has an impressive External Advisory Committee, Research Committee, and Junior Fellows. This year four Founding Fellows were appointed for a two-year term: myself, Ahsan Habib (Planning), Jacqueline Gahagan (Health) and Larry Hughes (Engineering).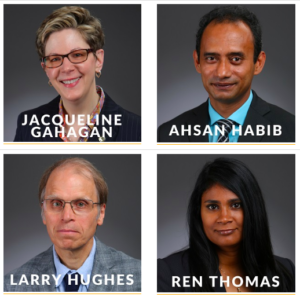 Each of us has specific goals about how to use research to catalyze idea generation, spur debate and discussion on pressing social and environmental issues, and inform policy development. In fact, Jacquie is already planning a workshop on LGBTQ housing at the end of the month; she has a long history in working in the public sector in health promotion. Larry's work is in emissions decoupling and the transition to a low-carbon economy. Ahsan, my colleague at the School of Planning, works with communities on transportation modelling, including planning for disasters and evacuation. I bring the housing and policy side of transportation, with two current studies on Canadian rental housing policy and supports for non-profit housing in Halifax. I'll be holding a workshop on rental housing policy in the winter to bring ideas from across the country to public, private, and non-profit housing experts in Halifax.