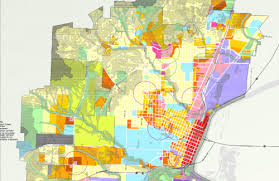 On June 30th, the Oregon Senate approved a bill that effectively eliminates single-family residential zoning, allowing duplexes, triplexes, and fourplexes on land previously zoned for single-family dwellings in cities larger than 25,000. Cities of over 10,000 must allow duplexes in these zones. Eliot Njus at The Oregonian reported that the bill had support from both Democrats and Republicans, passing in a vote of 17-9. Revisions to municipal planning codes must be completed by 2020 when the bill takes effect.
Oregon has long been a leader in land use planning, particularly at the statewide level. Bill 2001 is being hailed by experts as the first state-level legalization of "the missing middle" apartments that are in between single-family and mid-rise buildings in size. NPR's Lauren Walmsley noted that many communities made it illegal to build four-plexes and courtyard apartments in order to segregate residents by race or class. The current housing crisis is promoting a reconsideration of these policies: Minneapolis eliminated single-family zoning last December, and allows duplexes and triplexes across the city, and California recently considered a housing bill that would have required quadplexes in areas near public transit.
While some consider the move a threat to existing single-family neighbourhoods, House Speaker Tina Kotek, Bill 2001's champion, says it's really just about increasing housing choice in neighbourhoods that currently have very few options for households who are not high-income.